A collaborative two-day floral and photography intensive, by Iron & Clay Flowers and Molliner Photography.

We are so excited to announce that we are partnering with Ingrid of Molliner Photography to offer a workshop retreat with two different tracks in either photography or floral education.

This two-day floral and photography collective is designed for those seasoned in their craft or a budding artist, interested in exploring the world of florals or photography. We welcome you with open arms in this intimate retreat. Our mission is to create an environment where everyone can flourish and explore their artistic potential.

We pour our hearts into every workshop, ensuring that each attendee departs with newfound skills and a deeper bank of knowledge. You'll leave with practical skills, opportunities to amplify your unique voice in your craft, and deep connections with a new community of fellow artists.



As the workshop concludes, the inspiration doesn't fade. We believe in planting seeds that will continue to grow long after the final bloom has been placed. You'll leave with tools to keep designing, dreaming, and crafting well into the future. So, with hearts full of excitement, we invite you to begin this journey!
Itinerary & Curriculum
Join us in an intimate group setting where there is opportunity for educational presentations, panels, interactive Q&As, practicing your craft, and sharing meals around the table with your hosts and fellow creatives. We will end each night filling our tanks with more opportunities for connection as we gather around a fire, sipping wine and making conversations that count.
Day One, Tuesday, November 28

9:00am
Morning Introductions + Welcome Gifts



10:00am - Breakout Sessions
Floral: Bouquet Demonstration + Practice

Photography: Flatlays



1:00pm

Lunch



2:00pm - Breakout Sessions
Floral: Floral Recipe Building + Budgeting

Photography: Bouquet + Model Photography



3:45pm
Floral + Photography Q&A
Building Relationships in the Wedding Industry



6:00pm
Welcome Dinner

Day Two, Wednesday, November 29

9:00am
Morning Reflections



10:00am - Breakout Sessions
Floral: Centerpiece Demonstration + Practice

Photography: TBD



1:00pm

Lunch



2:00pm - Breakout Sessions
Floral: Large-scale Installation + Practice

Photography: "Architect of Imagery"



4:30pm
Floral design of dinner table + installation



6:00pm
Farewell Dinner

*all times & sessions subject to change, final itinerary will be sent to all registrants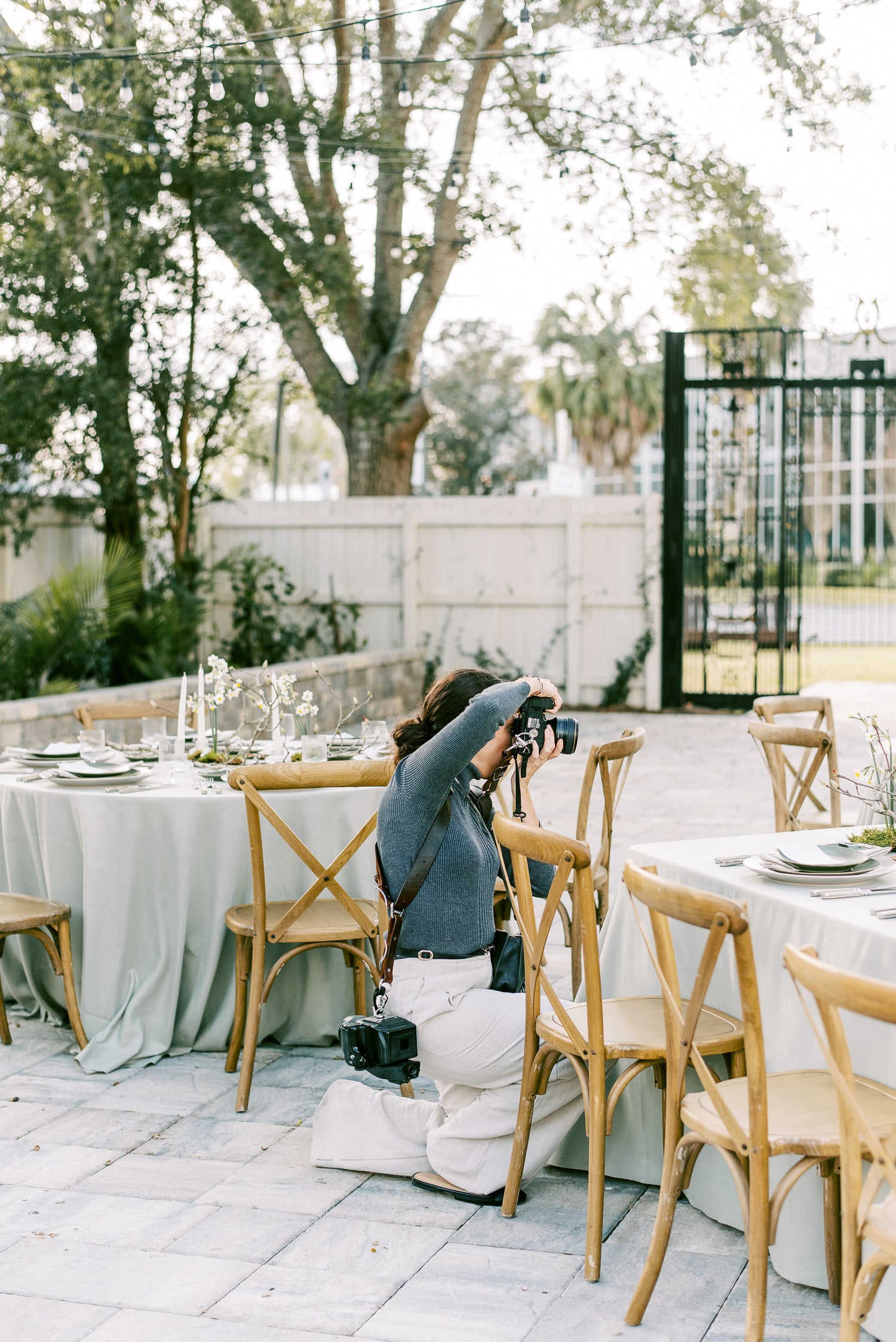 Photography Retreat with Ingrid of Molliner Photography
"Few encounters have been as profoundly transformative as my mentoring session with Ingrid. Her expertise in the nuances of film photography provided me with not just the technical insights, but also an entire new direction in my business that unlocked a new path forward. I am so excited about my new aesthetic! Beyond the camera, Ingrid's approach to fostering genuine and intentional connections with other vendors was enlightening. I've long grappled with this aspect, but her guidance made the intricate web of vendor relationships seem so much more approachable and meaningful.


Ingrid's dedication to her craft is palpable; she is not just committed to mastering her own skills, but she is equally fervent about uplifting those around her. To anyone seeking to elevate their craft and industry connections, I wholeheartedly recommend Ingrid. Her wisdom is unparalleled, and her zeal for sharing knowledge is truly inspiring."
Who We Are
Mariana & Lillian

We are the owners and designers of Iron & Clay, a Florida based floral design studio. With over 10 years combined experience, we have gained tools that we love to share with those seeking to gain knowledge in the world of floristry. Our experience designing weddings, events, and editorials, informs our teaching style, as well as our depth of knowledge. Our goal in hosting workshops is to create a safe, open environment to learn and grow.

It is of utmost importance to us that our guests leave with a new set of skills and appreciation for floral design, and that everyone feels welcome and considered.

Ingrid

For the last 13 years, I have chased light and love stories around the country. Drawing from a background in architecture and having a fondness for good form, light and unhurried moments, my refined eye for artistry brings a perspective that balances structure with emotion. My work is crafted in a way that marries intentional composition while preserving the natural, effortless unfolding of a moment. 



The two things that have made the most impact in my business are relationships and education. Both have inspired my method of teaching, creating an approachable and supportive experience, lasting long after our time together. My teaching is inspired by those who went before me and graciously allowed space for me to connect to my why and push me towards fighting for my best work in my craft and business. Students have left their time with me feeling refreshed, guided towards practical next steps and like they spent time with a friend that cheers them on. My goal is for a student to feel like a fire was ignited inside that maybe needed some extra fuel.
Our guiding core values are genuine connection, transparency, immersion in the messy & beautiful process of creating, and being entirely present.
The Details
Investment

The two day workshop experience is offered at $2,600 for the Florist track, and $2,400 for the Photography track. Shared accommodations on site are limited to the first 7 registrants for an additional $50 for two nights. We are offering very limited spaces to choose to attend day 1 OR day 2, for a reduced cost of $1,450. Half of the tuition is required upon registration, remainder due 10 days prior to workshop. Once minimum class size is met, fees are non-refundable, but transferable.
Food + Lodging

The retreat takes place at Pareners Branch Creek, located on 30 acres of pastoral rolling hills in Alachua, Florida just north of Gainesville. Shared accommodations for two nights are available for the first 7 registrants for $50. We encourage you to take advantage of the accommodations to fully enjoy connecting with other attendees over evening wine chats on the porch.



All meals are included. Light breakfast, beverages, snacks and lunch provided both days. Each evening will conclude with an al fresco dinner catered by local chefs, and wine pairings under the stars among our floral creations.
Photography

Workshop will be photographed by Ingrid of Molliner Photography with behind the scenes imagery documented by Danielle of Marston Photography. Each attendee will receive images of themselves and their work for portfolio, website and social media use.

Interested in attending the concurrent photography workshop being led by Molliner Photography? Click here!
Limited Space

We are only allowing a limited number of attendees at each workshop to keep instruction more intimate and so we can be more hands on with each attendee. Early registration is advised as all past workshops have sold out. A minimum of 6 students is required for the class to proceed. If the minimum is not met, we will refund payments in full. Deadline to register is November 14.
Cancellation And Refund Policy

When you register for our workshop, we reserve one of our limited spots for you and begin to personalize your experience. For this reason, once a payment is made for tuition, it is not refundable if you choose to cancel your registration. If in the unfortunate event you are no longer able to attend the class we encourage you to transfer your spot.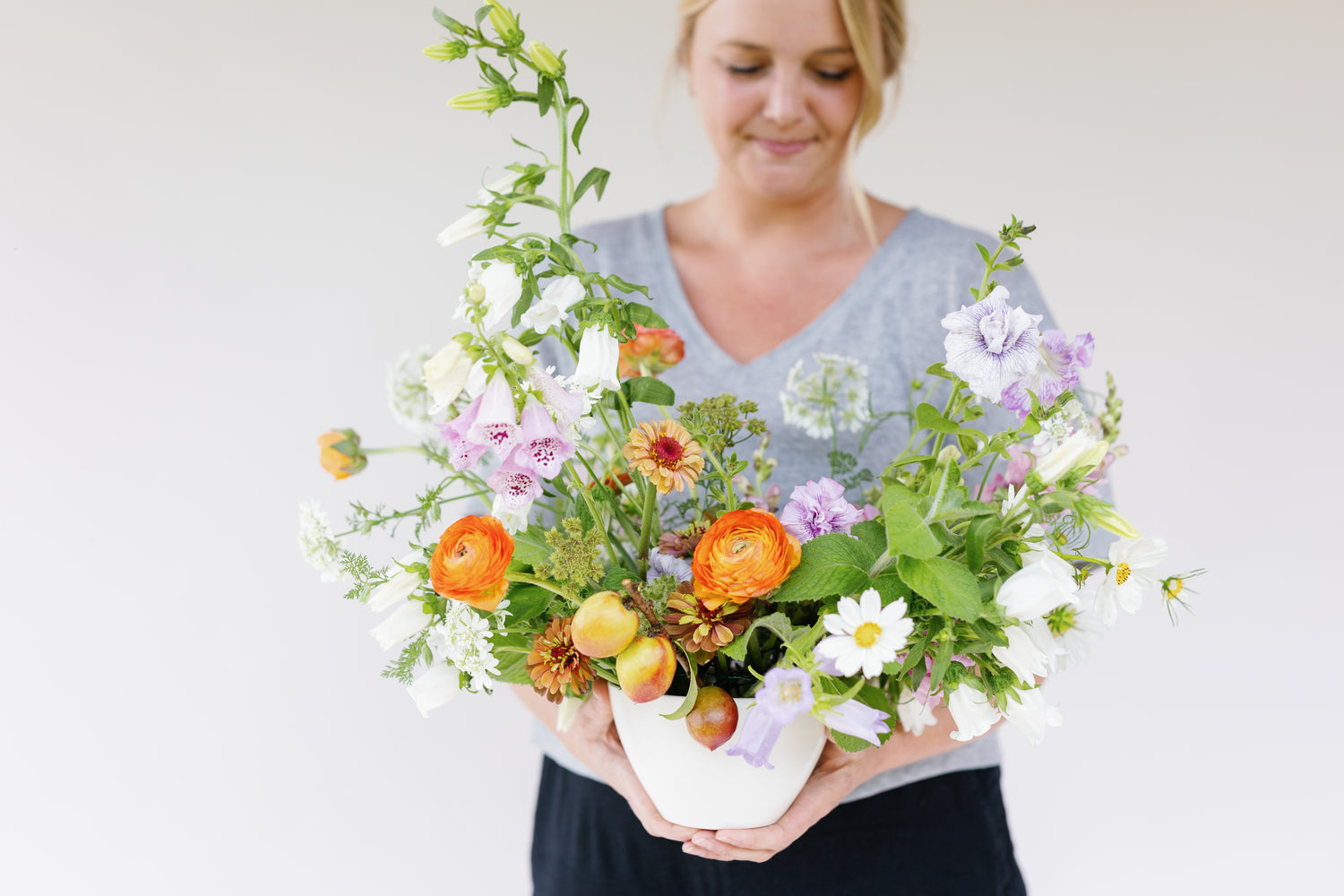 Join us to enhance your design skills by learning about the principles of design, recipe building, and sustainable designs in floristry.
All bouquets will be photographed with a professional model and installations will be photographed in the beautiful pastoral setting. Arrangements will be photographed on a styled tablescape for portfolio and social media use. Beverages and snacks will be provided throughout the day. As dusk settles in, our days together will conclude with a beautiful dinner designed by a local chef under the stars.
More Information
"The gals of Iron & Clay are absolute perfection. Every detail was so thoughtful and intentional. I gained thorough knowledge on how to use effective eco-friendly mechanics as well as the importance of using local flowers. The flowers were abundant and the environment was so welcoming. Would 100% attend again and recommend to flower lovers of any skill level."
Past Inflorescence Workshop Attendee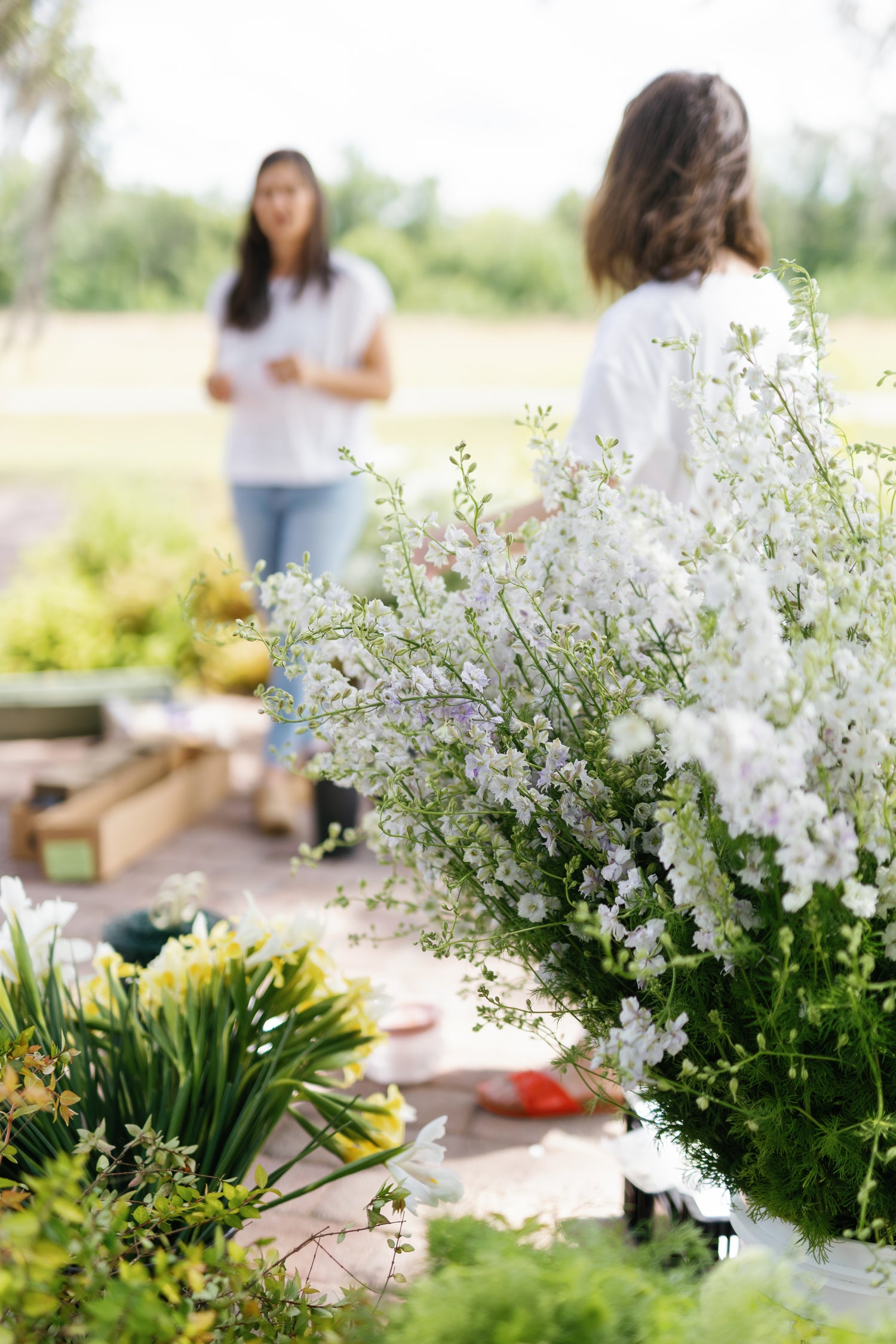 This is for you if...
✓ You believe in building meaningful connections in your field


✓ You are at a point where you want to invest in elevating your craft 


✓ You need a refreshing time with other creatives who are hungry for growth


✓ You want to gain insights from seasoned artists 


✓ You want to learn how to best serve your clients and creative team while on an event


✓ You're revisiting your why… 

✓ This workshop is appropriate for those with or without experience. All are welcome!